Join us for a taste of the sleep-away camp experience during one of our S'more Tour Rookie Days!
We welcome future campers for an awesome, reassuring, comforting, safe and fun introduction to life at Camp Towanda!
Future campers experience a lot of what, where and how we do things, with the comfort of seasoned campers, staff and alumni welcoming and leading the way!
While parents get a Mitch and Stephanie-guided tour of camp and a hang out and get –to-know-you BBQ lunch, your children get placed with their age groups for an action-packed day!
Our S'more Tour Rookie Days are fun for the whole family and a great way to start your experience with Camp Towanda!
No Charge!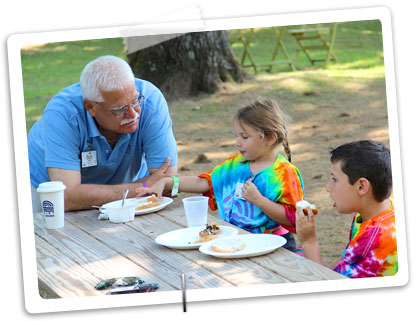 2019 Dates
S'more Tour
Rookie Day
10:00am – 2:00pm
Breakfast and Lunch served!
Sun. July 7, 2019
Sun. July 14, 2019
Sun. July 28, 2019