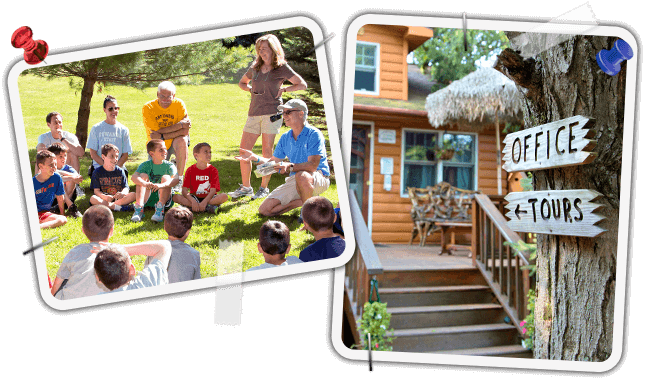 Come see us in action this summer, Fridays through Wednesdays (that is, not on Thursdays!) throughout July and August. Plan on spending about 2 hours with us.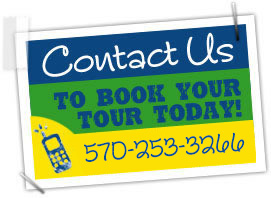 Stephanie and Mitch, the owners and directors (that's us!), look forward to spending quality one-on-one time with each of our visiting families. We'll give you as much time as you need as we get to know each other really well.
After your tour and you get a chance to digest it all, if you decide Camp Towanda is right for your child, we suggest completing the application with a refundable deposit. Once the current summer is over, we will call you by September 1st to touch base and get the ball rolling! After that, we will spoon-feed everything to you as we help you prepare for the camp experience. Don't hesitate to call anytime with any questions or concerns you might have.
Please call as soon as possible to arrange your camp tour. We are currently booking tours (and there is limited space available). Consider our genuine "taste of the camp experience" during one of our S'more Tour Rookie Days for you and your future camper. This is a "great day at camp" opportunity!
If you are unable to tour during the camp session, we offer personal tours year round.
We hope to hear from you soon and that your family will be part of our camp family next summer!
To book a tour call Shari at 570-253-3266 or email tours@camptowanda.com.