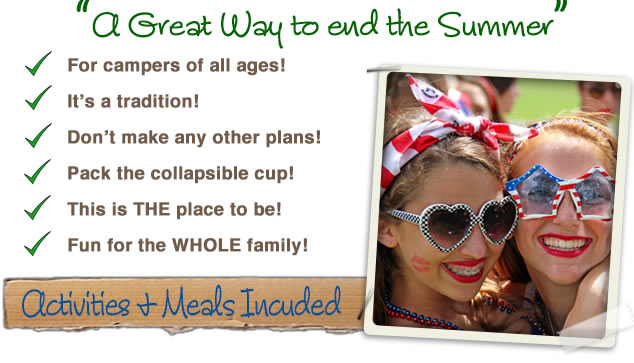 Tennis, Boating, Sailing, Waterskiing, Basketball, Toboggan Slide, Climbing Wall, Zip Line, Boogie Board, Pontoon Boat, Tarzan Swing, Nature Hikes, Sidewalk Art, Softball, Swimming, Beach Volleyball, Soccer, Meals in the Mess Hall, SPECIAL EVENTS, Fishing, Singin' round the Campfire & S'mores, Bug Juice, Canteen, Rest Hour, Inspection, Reveille and a lot more. Bring your own towels, bedding & linens (or sleeping bags)… Be prepared for all kinds of weather – it's camp!
Tell your friends… invite anyone.. Camp Families… Alumni… Colleagues… Relatives… Singles…Couples… Not recommended for children under age 2. Night babysitting available by request in advance.
Limited Space Available….First Come, First Served.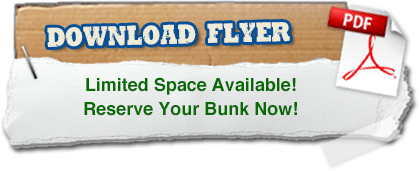 Limited Space Available! Reserve Your Bunk Now!
Any questions please call 570-253-3266 or email
jared@camptowanda.com