S'More Tour Rookie Days and Director Tours have unfortunately been cancelled for the summer of 2020.
If you are interested in a personal tour this summer of 2020, please click here for more info, call or

email us

.
Join us for a taste of the sleep-away camp experience during one of our S'more Tour Rookie Days! That's right, at Camp Towanda, we call our Rookie Days, "S'More Tours", because they are a whole lot more!!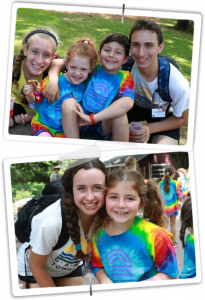 These are great days when we welcome future campers for an awesome, reassuring, comforting, safe and fun introduction to life at Camp Towanda!
S'More Tour Rookie Days are a great way to expose your future camper to a lot of what, who and how we do it; with the comfort of seasoned campers, staff and alumni welcoming and leading the way. Parents tour camp with Mitch and
Stephanie; kids experience camp with their age group! Breakfast and lunch and s'mores are served!
D-Tours (Director Tours…get it!?) are a great opportunity for parents to ride along with Director Mitch Reiter from unique tour of camp. Campers get a VIP All-Access Golf-cart Tour with Associate Director Jared Reiter and our Junior Counselors! See all the highlights and hop off the tour to experience some of camp's favorite activities! Hear all about who we are, ask all your questions and find out what makes our camp special! Everyone leaves with a Towanda Swag bag and a boxed lunch.
No Charge!