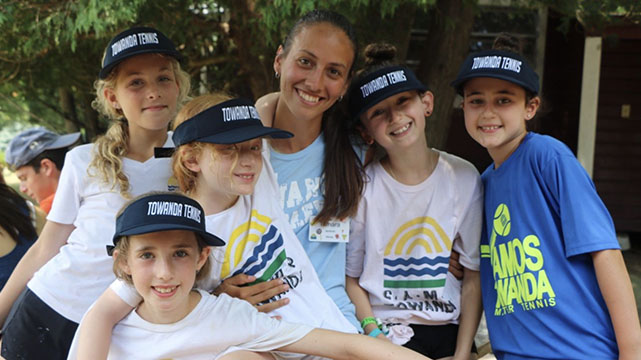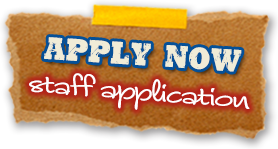 Looking for a great summer job experience?
Come to Camp Towanda!

Updated: 8/06/2023
So much more in 2024!
We want to connect with YOU
for Towanda 102!
Let us know if we can
count you in!
Interested in working at camp?
Paid Internships?

Working at Camp Towanda has the potential to be an incredible opportunity, resume builder and networking experience. Former staff tell us that camp had an extremely positive and life-changing impact on their future and that they learned so much about themselves in just two short months.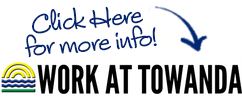 Camp Towanda attracts people from around the USA and the world who are looking to make a difference in campers' lives, who are ready to jump into the action full-force and who are open to exciting, new adventures and experiences. When you work at Camp Towanda, it's so much more than a job- it's a family, network and community that will change your life forever.
Camp Towanda is located 2 ½ hours from New York City and Philadelphia in the thriving small town of Honesdale, PA (click here more to learn about the area).  
The Director, Mitch Reiter, counts on and needs the support and dedication of the staff to make Camp Towanda an outstanding, rewarding and high quality experience for all. Camp Towanda is a highly respected and a true leader in the camping industry. You should be prepared to feel proud, as you will be an integral part of continuing that tradition.
It can never be said enough: the job of a counselor is multi-faceted; your spirit, creativity and leadership is paramount. When at camp, it is a 24-hour job. Without a doubt, flexibility, responsibility and stamina are key attributes for our staff to possess. We are counting on you for 100% maturity, reasoning, flexibility, care and overall positive input and attitude to positively impact the kids so that they THRIVE, not just SURVIVE. In addition, you'll have lots of fun, responsibility, career and life-building experiences.
When you join our family, the support system is overwhelming; starting with our STAFF GUIDE, which will help you prepare for the summer (rules, policies, traditions, adjusting and lots of other great and cool camp information, etc.) and is a must read for all our staff. Look around on our website, take our virtual tour, watch our videos and check out our social media to learn more about our camp. Once you apply for a position, we will contact you for a virtual or in person interview.
Thank you for considering Camp Towanda for your best summer job experience yet! We can't wait to meet you.