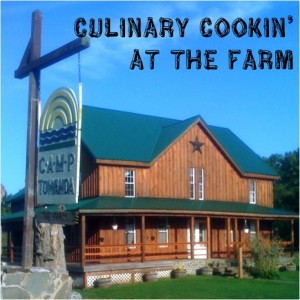 Here at Camp Towanda, it has been a tradition for 90 years and counting to go blueberry picking on our beautiful farm grounds.  This summer, we took our blueberry picking one step further at our Culinary Cooking Class at The Farm (where there are blueberry bushes a plenty!). Even if you don't have a blueberry bush in your backyard, you can still make these delicious morning treats (and think fondly of Camp Towanda blueberries).
Blueberry Cake Muffins from The Farm
1 ½ sticks of unsalted butter
1 ½ cups of sugar
3 extra large eggs
1 ½ teaspoons pure vanilla extract
1 cup of sour cream or greek yougurt (chobani the best)
¼ cup of milk
2 ½ cups of all purpose flour
2 teaspoon of baking powder
½ teaspoon of baking soda
½ teaspoon of kosher salt
1 pint of fresh blueberries
Directions
Preheat the oven to 350 degrees. Pleace 16 paper liners in the muffin pan
In the bowl of an electric mixer fitted with the paddle attachment
Cream the butter and sugar till light and fluffy about 1 minute
With mixer on low speed add the eggs 1 at a time, then add the vanilla, sour cream, and milk. In a separate bowl, sift together the flour, baking soda, and the salt. On a low speed add the flour mixture to the batter until just mixed…do not over mix
Fold in the blueberries..
Fill the baking cups till half full
Bake for 25 mins until the muffins are lightly browned
Enjoy!!!!