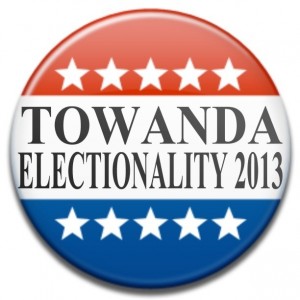 Greetings Constituents,
It just gets better every day, Wednesday was kind of like a normal day. Hot, late reveille (we need them on these hot days), inter camp games, activities, swim, circus workshops, chicken patties for lunch (a favorite), canteen and then capped off with our ELECTIONALITY CONVENTION; I know you have heard of the Republican and Democratic Parties; well, here we have the Birthday Party and The Giddiap Poll (Not Gallop)!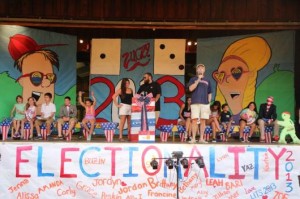 For those who haven't experienced Electionality, it's another one of our Camp Towanda traditions.  Electionality is an event where we vote for our Camp Presidents (a co-ed ticket from Upper and Lower Camp) and also where our campers (aka "Delegates") of all ages get to show us their creativity, making up their own "States"! The different States (or groups) campaigned for their favorite ticket as the camp presidential candidates presented very entertaining speeches.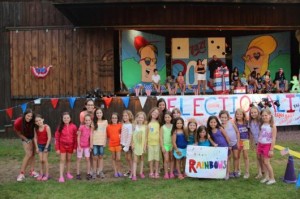 All running mates were great; entertaining, creative and "full of buster"! That's Mitch Political Humor!  Each Bunk came as a different state.  Last night we did some rare, "Live Tweeting" from the event, introducing the "States" (#electionality13).  In case you missed it…the Official List is below.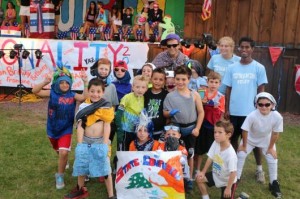 We had The State of The Camp Address and an in depth video of drawing up the Towanda Constitution (something about the demand for later reveille's and more canteens)!
It was just another very creative, fun and "everyone" involved all camp event, which is how we usually run our evening activities!  Congratulations to all candidates; we look forward to the presidential dinner on the mansion porch!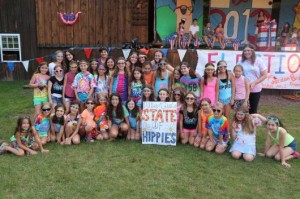 Debs – State of Rainbows
"Somewhere Over the Rainbow"
Jets – State of Confusion
"Time Warp"
Dillies – State of Hippies
"All You Need is Love"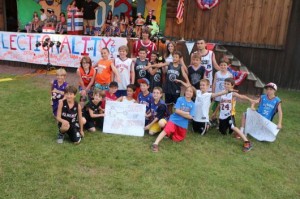 Cadets – State of Airborne Cadets
"I Believe I Can Fly"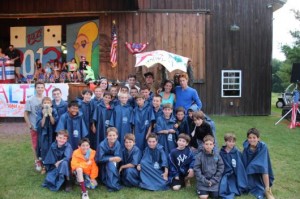 Tweens – State of Nerds
"Popular – Wicked"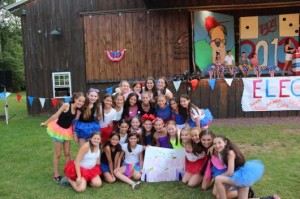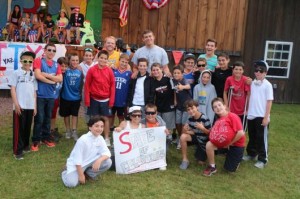 Middies – State of Rainy Summer
Junior Girls – State of Far Far Away
"Today Was a Fairy Tale"
Junior Boys – State of Celebrity
"Empire State of Mind"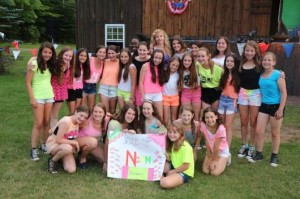 Inter Girls – State of Neon
"Girls Just Wanna Have Fun"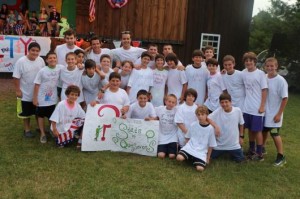 Inter Boys – State of Questions
"Come on Ride that Train"
Senior Girls – State of Pears
"Nobody's Perfect"
Senior Boys – State of Francine
"You Don't Know You're Beautiful"
Dorm – State of Carack O'Bama
"Jet Blue Jet"
Club – State of Sunshine"
"Square Dancing"
LIT Girls – State of Work Hard, Play Hard
"Word Hard, Play Hard"
LIT Boys— State of Brolife
"I'll Be Missing You"
CIT – State of Hard Knock Life
"Hard Knock Life"