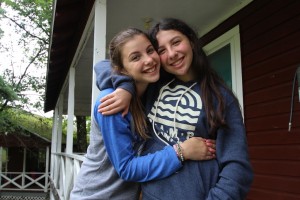 Can you believe the campers come home this week?! Where did the summer go? As you anxiously await their arrival by bus, plane or car, it's good to think about where they are really coming from- emotionally.
For seven weeks, they have been part of a constant community, living in a bunk with a dozen friends, traveling in a pack to activities, eating together family style and always in motion. When they return home, it's good to grant them the space they may need to adjust to a different pace of living and decompress. Here are a few things you can also expect:
No more homesickness, but now they are campsick. Remember when you told them that it's okay to be homesick because that means they have a home that they love? Well, now get ready for campsickness. Camp is now their happy place, filled with cozy memories of friendship, family and fun. Just like homesickness, they will acclimate and get back into the swing of things. They just need time, space and the support of friends and family.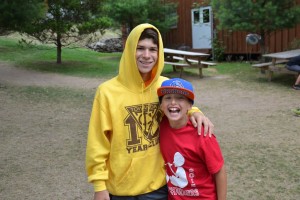 They mostly want to connect with their camp friends. Even though you may think they want to be with their home friends who they haven't seen in weeks, you will probably find your campers texting, chatting and connecting with the friends they just left behind. The inside jokes, the rich experiences and life at Camp Towanda are only things they understand together. Their camp friends actually help make the transition easier if they can share, laugh and keep up their friendships in the "off season".
They have manners and responsibility. At camp, we expect a lot of our campers in order to live together in harmony. They will come home wanting to make their beds and help with chores. Use this as an incredible opportunity and a gift to start off the school year on a great note! Even if their bed isn't made perfectly, or all of their clothes don't end up in the hamper, empower them with these jobs and reward their motivation to contribute and help their home family.
They haven't touched a remote control in weeks! Card games, diablos, yo yos and books have replaced their devices (or appendages) for the summer. It's a great time to dial back the dependance on electronics. Carve out an hour of the day and call it "camp time". Have them enjoy technology-free eating, an old fashioned family board game or face-to-face conversation. They can do it! Trust us..when they are unplugged, they function even better!
Before long, you will feel like they were never gone. Parenting is tough and don't let it wear you down. Keep up the good work and try to make the magic of camp last beyond October.  Before you know it, it will be June again! And we can't wait to have our summer kids back. We already miss them and they haven't even left yet.
Here's another great blog from last summer about homecoming. You can never be too prepared.
About Camp Towanda:
Camp Towanda is an independent, traditional, co-ed sleep-away camp in the Poconos in Pennsylvania. It is privately owned, operated and directed by Mitch and Stephanie Reiter (who are celebrating 25 years as owners and directors).  For over 90 years, Camp Towanda has continued to define what camp should really be. Our program offers state-of-the-art facilities, an excellent and professional athletic department, waterfront, extensive arts, drama and adventure programs, and special events.  We are highly regarded and respected as an industry leader and are involved in giving back to various organizations throughout the year.  Camp Towanda is accredited by the American Camp Association and a member of the Camp-Alert-Network, Wayne County Camp Association, Camp Owners and Directors Association and the Pennsylvania Camp Association.