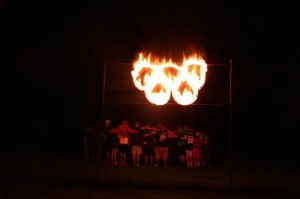 While the Sochi Olympics came to a close last night, at Camp Towanda we get to experience our own Olympics every year.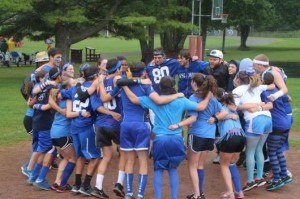 When new campers and families come to visit us during summer, they are often interested in learning more about our tradition of Olympics (some camps call it Color War).  We offer many opportunities for competition and celebration throughout the summer, but nothing compares to the grand-daddy of them all…OLYMPICS.  Our entire camp benefits from this multi-day event…and even our counselors and leaders grow in ways they could never have without this experience you only get at camp.  Here's why…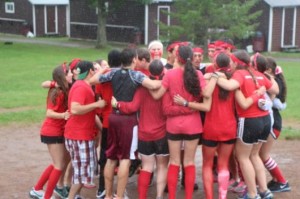 The intensity of the summer is at its peak. You can taste the special and super secret start in the air (we call it Break Out). Everyone is intensely on an anticipatory edge. Then suddenly the lights go and the horn blares. This is it. Olympics!
Throughout the year we live 10 months for 2 with Towanda always on our mind. Sometimes at camp it seems as if we live the summer for the culminating days of Olympics. The Olympics of Camp Towanda are unparalleled to any other event. Campers and Counselors alike compete, in good spirit and sportsmanship for Red and Blue. Everyone's best shines through. Everyone gives it their all. Everyone has an impact. Everyone's fire burns.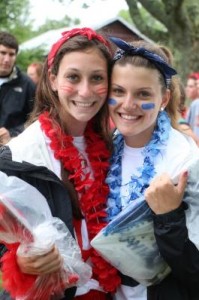 However, none of it would be possible without the teams' leadership. Twelve counselors are appointed as Generals based upon several qualities. A General is someone who leads by example, who is a role model for both co-counselors and campers.
Generals represent hard work and stamina. From Breakout until the closing Olympic Sing presentation, the Generals must make sure all the pieces of the Olympic puzzle fit together seamlessly. Tired is not a word in their vocabulary. Passion fuels them; the "good of camp" is at their core. They are supported by a team of spirited, equally hard-working Camper Captains, Lieutenants and Sergeants who serve as role models for all campers.  We hear so often that these leadership opportunities help shape the future of our campers and counselors in the real world and in their careers.
Each year brings a new team of leadership, a new fire to Olympics. The stage for 2014 is getting set*. Is there anybody out there?
(*Editor's note: or will there be?)
Click here to watch video highlights of our Camp Towanda Olympics 2013!