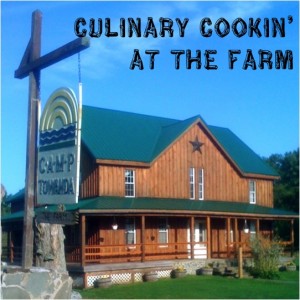 This summer at camp, our Towanda Chefs were on a roll in the kitchen, making their very own sushi!  Making sushi is a really fun, creative and cooking project for the whole family! Make it Sushi Night in your family and send us your pictures!!!
SPRING ROLLS
1 package of spring roll wrappers
1 package of rice noodles
I head napa cabbage chopped
1 bunch of scallions chopped
2 carrots shredded
3/4ths of a cup Teriyaki sauce…store bought
Grape seed oil to fry
Cook rice noodles ( boil)
Sautéed napa cabbage, carrots and scallions together and at the last 3 minutes add the Teryaki sauce….let cool and drain excess liquid
Lay out spring roll wrappers and roll like burrito the kids know how.
Fry in 1/2 inch oil oil and eat..yum
BUCKWHEAT PASTA WITH BOK CHOY & VEGGIES
1 package of buckwheat noodles
1 head of boy Choy chopped
2 teaspoons of sesame oil
2 teaspoons of grapeseed oil
3 teaspoons of sesame seeds
2 carrots shredded
1 bunch scallions chopped
1 bag of frozen edamame shelled
3/4 th cup of Teryaki sauce
Boil buckwheat noodles
In a frying pan heat oils add veggies and sautéed till still crispy…add noodles and Teryaki sauce stature more till all favors incorporated
Finish with sesame seeds and scallions and serve
SUSHI
This is a list of items needed…a trip to an Asian market is always fun!!!
Rice cooker you can get at kohls they are great to have and will cook any rice perfect any time
Nori paper…Asian market or health food store
Bamboo rollers
Sushi rice….can be found at Asian market
Wasabi powder can be purchased at any Asian market
Carrots cut in to long matchsticks
Asparagus
Sweet potato roasted in match stick strips
Red, green or yellow peppers cut into strips
Sealegs or fake crabmeat can be found at any Asian market
Cucumber cut in matchstick strips
Or anything you would like…fish, chicken and beef can be rolled it to a sushi roll
Soy sauce
Sesame seeds
Cook rice…rice cooker
Lay bamboo roller out and place one sheet of nori paper
Remember to wet your hand before you grab the rice…it's very sticky and only on half of the nori paper
Lay items in you would like in middle remember…do put too many items or it will be hard to roll
Kids know how to roll
Slice into 8 pieces
Want s'more recipes? Check out our the Culinary Cooking Class section of our blog.