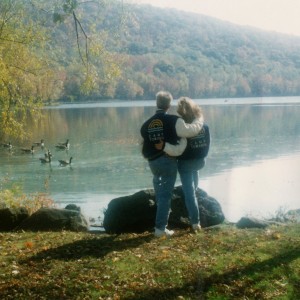 Where it began 25 years ago Stephanie and i started at Camp Towanda…seems like yesterday…and we still love every minute of making the Camp Towanda experience the very best for our campers, staff and Camp Towanda family.
Spring became summer
The snow has melted and we continue to get ready for camp; new treehouse, new Dorm Porch, new ski boat, rejuvenated ghost court and the NEW old ghost point lakeside campfire area plus other new things from remodeled bathrooms and a few surprises to an exciting program schedule, awesome staff (lots of seasoned returnees) and all around Towanda-ness!
Hand touching hand
The Big Brothers and Sisters have contacted their new LITTLE brothers and sisters and look forward to this special connection at camp.
Good times never seems so good
Rest up, get ready, get packed, get psyched for the experience of the summer of 2014!!!!
Who'd have believed you'd come along
Thats right, 1st year moms, come visiting day, you will be like, "I cant believe thats my kid"!
Reaching out, touching me, touching you
If you read the Parent Guide, you'll know that you should have a letter that is waiting for your camper upon arrival; this and other good advice and guidelines are in our Parent Guide!
So good, so good, so good
Your camper is going to grow, flourish, mature, astound and complete you; just let him/her do it…trust us…and don't forget to read Homesick and Happy.
I also want to share a great documentary that Stephanie and I watched on NetFlix recently; a National Geographic Special: Stress: Portrait of a Killer…This is 58 minutes worth watching. Very enlightening.
Hurting runs off my shoulder
and onto my keyboard; i look forward to keeping parents up to date, informed, entertained with my honest and reassuring emails; consider your subscription ACTIVATED! Typos and all.
I've been inclined
So now that i hopefully have your attention……
We have had and have a lot going on in our "camp state of mind"…..
Last month we were at two camp conferences where we meet, share and develop camp related best practices; I led a session about balancing the day while our younger full time staff participated in emerging professional training. A lot of exciting energy continues to come our way as our colleagues refer to us as the leaders in camping; quite a proud testament.
April 10th was the annual SCOPE BENEFIT DINNER; I closed out my 11th year as the journal and dinner chairman and began my tenure as president of the national SCOPE organization; last year we provided the sleep away camp experience for over 1500 underprivileged children while promoting their educational values. Check out www.scopeusa.org
If you can make it, we have our community service VisionWalk fundraiser coming up on Saturday May 3rd at CitiField (Home of The NY Mets). All welcome; wear your Team Towanda or any Camp Towanda T-shirt; for more details contact [email protected] or check out: https://www.facebook.com/events/117527918447169/
If you are actually thinking about life AFTER THE SUMMER; i would like to suggest that you consider our awesome Labor Day Family Weekend; by popular demand, parents have asked us for Camp For The Parents; well, this is it….you can invite YOUR friends and family, too.  Check it out at:  https://camptowanda.com/about-camp-towanda/labor-day-weekend.php.
Looking Forward To a Great Summer,
Mitch "I think I Neiled This" and Stephanie "Diamond"
Your Camp Owners and Directors
Camp Towanda