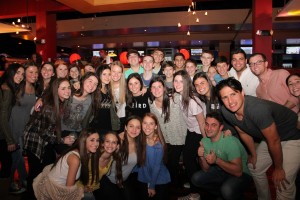 Even if you could not make it to one of our reunions (the recent Florida Beach party, NY Lucky Strike reunion or the Fall Foliage BBQ), you probably can still sense why people often say that Towanda is not just a CAMP, it is a FAMILY. In fact, a few parents mentioned to me at the recent reunions that Camp Towanda is not just a camp, it is a lifetime experience!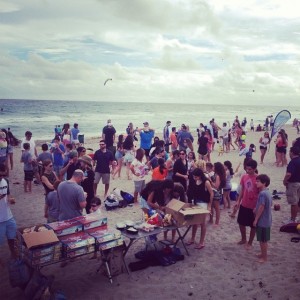 At the reunion, there is an overwhelming warm, frenetic loving camaraderie, coupled with a strong sense of confidence, growth and appreciation. Being part of Camp Towanda naturally nurtures friendship, respect and development.
If you had a chance to read Ethan Kripke's sermon on the cover of the Towanda Times, you can sense that a normal day at camp consists of sports, activities and events that create what on the surface appears to be what camp in general is supposed to be about; BUT, the truth is LIFE AT CAMP Towanda is so much more.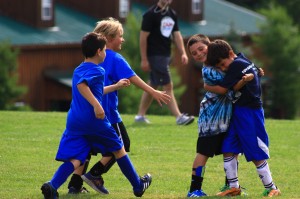 The opportunity of experiences is what we are about. The good with the bad, the challenges with the easy stuff and the ups with the downs; is really what happens. Learning to grow up, learning to handle different situations is WHY our campers and staff unwittingly appreciate and feel that Towanda is special.
One usually doesn't realize what they have gained until after they are have left camp. Parents usually don't see it until after their child has grown up.
Dealing with homesickness, a friend who is not acting like a friend, a frustrating game, a burnt pancake (I made that up) or just about any other disappointment in the supportive atmosphere of Towanda is a privilege.
After all, all that, balanced with the laughter, intense fun, inside jokes, creative conversations and over all goofy, being comfortable being silly stuff allow all of us at Camp, to build on the foundation that will shape who we will become. Not only do Ethan Kripke and his Club brothers get it, but everyone who passes through and takes a bit of Towanda with them, does, too.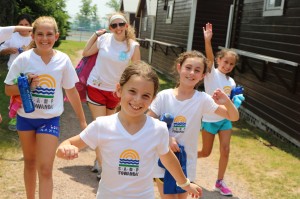 Camp Towanda is a happy place; Camp Towanda fortifies life skills and social skills and Camp Towanda is a family of support, care, friendship and growth.
This is what I sensed at the recent reunions and it feels great to be a part of it!