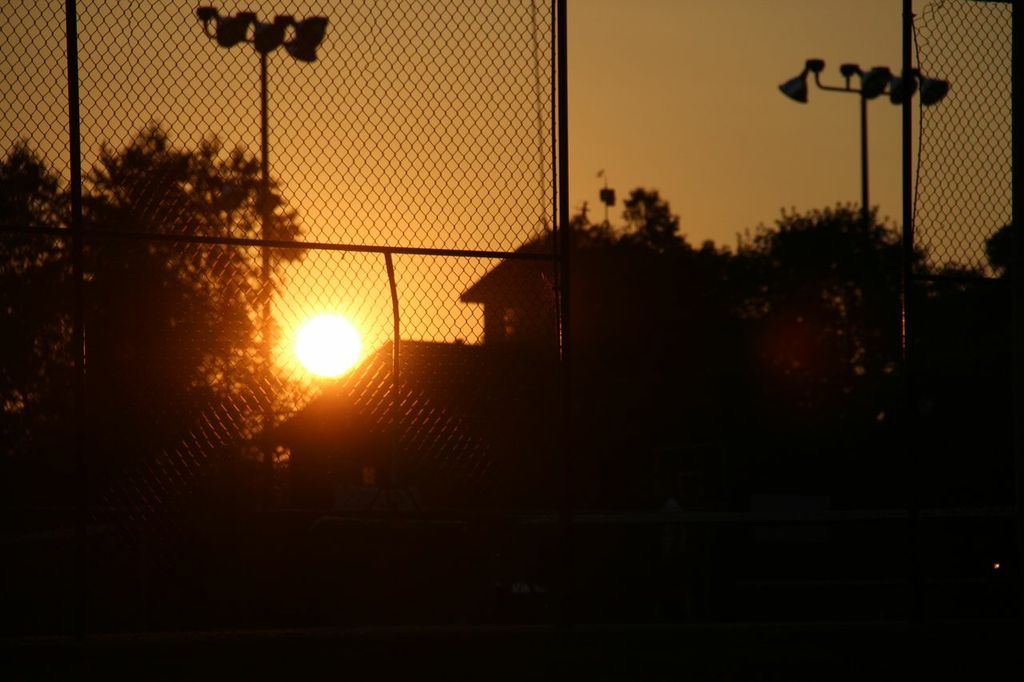 THE HEAT IS ON  (Glen Frey)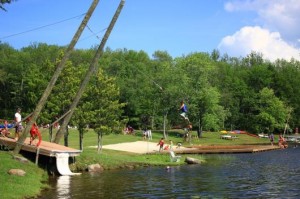 I really think it is getting hotter everyday!!!  Most activities we are doing are just mellow..like volleyball, culinary, indoor basketball, rollerblading indoors, gymnastics indoors, general swims…plus Fusion Water (our alternative to Gatorade…staying hydrated, the healthy way.  Check out these recipes and make some at home!)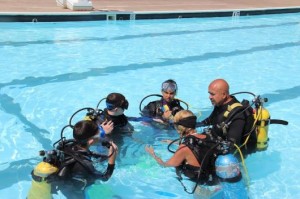 WAITING FOR THE SUN (The Doors)
The LITS and CITS went to The Binghamton Mets game on Wednesday;  they left at the 5th inning and detoured into a movie theater…I don't think they cared what they saw; it had a/c!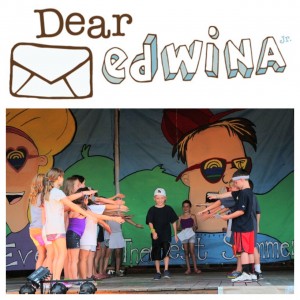 SUNNY AFTERNOON (The Kinks)
Wednesday night dinner dress code was "college shirt night".  So in an effort to help further keep the crowd cool…FROZEN Kit-Kats went to those in SYRACUSE ORANGE!
YOU ARE THE SUNSHINE OF MY LIFE (Stevie Wonder)
The Lower Camp show of Dear Edwina was HOT in the amphitheater; they were very cute!
we gave out ice pops as the sun set in the Western Sky.
SOAK UP THE SUN (Sheryl Crow)
The entire camp went to Dorney Park Thursday; timing could NOT have been better; it is a water park and thats what we needed!  Our supervision is tops and our staff was ready with sunscreen. We arranged for the park to provide easy to get glasses of water at the concessions and gave the kids extra cash to buy drinks.  It was hot, but why not be hot in a water park!  Good times, everyone home safe!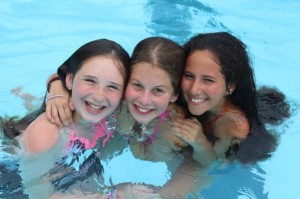 WALKIN ON SUNSHINE (Katrina & The Waves)
Late reveille today; looks like one more scorcher; I think we will mellow down a bit and just sit in the lake and pool (the lake is warm!!!) for the better part of the day!
GOOD DAY SUNSHINE (Beatles)
Tomorrow is Visiting Day! We are excited to welcome over 2000 people to camp and hope the weather cooperates! Sibling Sleepover is Saturday night (which includes a fun, funny and spirited all-camp evening activity–COUNSELOR TALENT SHOW!)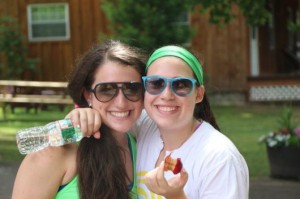 SUMMER OF '69 (Bryan Adams)
On Sunday, we look forward to welcoming our Alumni for the annual BBQ! We have over 90 people (over 21 years old) registered for this special day!
A little rain, or a lot of shine, we know this weekend will be great! Safe travels to all our visitors and we'll see you at the white rock!
BONUS TRACKS TO MITCH'S "CHART-TOPPING" TUNES
NEW RISING SUN (Jimi Hendrix)
SUMMER BREEZE (Seals & Crofts)
SUNSET GRILL (Don Henley)
SUMMER LOVIN  (Grease)
BEHIND THE SUN (Red Hot Chilli Peppers)
SCHOOL'S OUT FOR SUMMER (Alice Cooper)
LETTHE SUN SHINE (5th Dimension)
SUMMER LOVE SENSATION (Bay City Rollers)
AINT NO SUNSHINE (Bill Withers)
DON'T LET THE SUN GO DOWN ON ME (Elton John)
I WANNA GO TO THE SUN (Peter Frampton)
IN THE SUMMERTIME (Mungo Jerry)
The HOUSE OF THE RISING SUN (Animals),
TOO HOT (Kool & The Gang)
SUNSHINE OF YOUR LOVE (Cream)