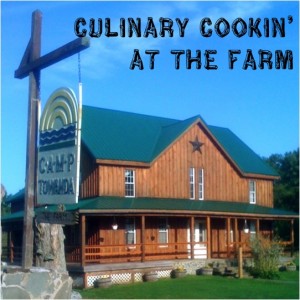 This past summer, our campers whipped up some delicious delicacies in our Culinary Cooking Classes at "The Farm".  Chef Paulette was back, bringing us a diverse menu of meals and desserts that campers enjoyed making as much as they enjoyed eating!
Last summer pretzel chicken was the crowd favorite! This year we had a Mexican Fiesta, Sushi Night and enough desserts to make everyone happy!
Remember these Brownies a la Farm? Well you can make them for back to school lunches, post-soccer snacks or bring to your Jewish Holiday celebration. And you'll think fondly of Camp Towanda while you are enjoying them! Check back for more Camp Towanda Culinary Recipes, coming soon!!!
Brownies a la Farm
Ingredients
1/2 cup (1 stick) butter or margarine, melted
1 cup sugar
1 teaspoon vanilla extract
2 eggs
1/2 cup all-purpose flour
1/3 cup HERSHEY'S Cocoa
1/4 teaspoon baking powder
1/4 teaspoon salt
1/2 cup chopped nuts (optional)
CREAMY BROWNIE FROSTING (recipe follows)
Directions
Heat oven to 350°F. Grease 9-inch square baking pan.
Stir together butter, sugar and vanilla in bowl. Add eggs; beat well with spoon. Stir together flour, cocoa, baking powder and salt; gradually add to egg mixture, beating until well blended. Stir in nuts, if desired. Spread batter evenly in prepared pan.
Bake 20 to 25 minutes or until brownies begin to pull away from sides of pan. Cool completely in pan on wire rack. Prepare CREAMY BROWNIE FROSTING; spread over brownies. Cut into squares. About 16 brownies.
CREAMY BROWNIE FROSTING
3 tablespoons butter or margarine, softened
3 tablespoons HERSHEY'S Cocoa
1 tablespoon light corn syrup or honey
1/2 teaspoon vanilla extract
1 cup powdered sugar
1 to 2 tablespoons milk
Beat butter, cocoa, corn syrup and vanilla in small bowl until blended. Add powdered sugar and milk;
beat to spreading consistency. About 1 cup frosting
Want s'more recipes? Check out our the Culinary Cooking Class section of our blog.