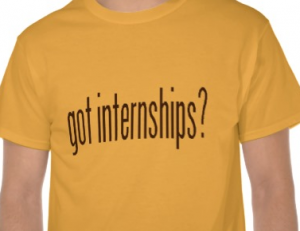 In today's world, we understand and appreciate the decisions young adults make about how to spend their summers.  Summertime is often thought of as a time to decompress, enjoy life, connect with friends and have fun.  But it is also a time to grow.  For young adults, summer usually also means growing professionally and preparing for your career.  But how can you do this while you are working at camp?  Have you considered getting an Internship at Camp Towanda? Here's everything you need to know about interning at Camp Towanda and why we think it could be the best thing on your resume and for your career!
What kinds of internships are available at Camp Towanda?
Our camp offers internship opportunities in education, media, marketing, graphic design, photography, human resources, food services, sports management, hospitality, coaching, counseling, speech pathology, occupational therapy and nursing.  Did we miss something? Let us know and we will see if we can create a program for you.
How do I become an Intern at camp?
Becoming a summer intern at our camp requires that you first apply for a staff position.  If you are hired as a counselor, our Senior Staff will assist you in applying for an internship, processing the necessary paperwork, and connecting you with your summer mentor.
What's the difference between an Intern and a counselor?
First and foremost, you are being paid to work at Camp Towanda as a counselor.  As an Intern, you will be juggling your regular daily job responsibilities and it will be up to you to motivate yourself in completing your Internship responsibilities.
How does the Camp Towanda Internship program work?
Once you fill out the necessary paperwork through your school, we will assign you a Summer Mentor.  We have an amazing Senior Staff with incredible talent and 'real-life' experience to share.  At the beginning of the summer, you and your mentor will create a program that meets your school's requirements and Camp Towanda's expectations.  Together, you will create a list of responsibilities, projects and milestones that will help you achieve your Internship goals.  Coming out of the summer you will be able to walk away from camp with at least one tangible project (a presentation, a video, an essay, etc.).
What are the cost implications for becoming an Intern?
It's great you are looking at completing an internship at camp…Before you get too involved you need to evaluate many factors, including the costs.  Most universities will charge you for the course credits.  It can be well over $500 per credit hour.
Why should I Intern at Camp when I can intern at a big office in the city?
When you Intern at camp you get the best of both worlds.  A real world job that's also FUN! Plus, you have a lifetime ahead of you to spend in an office or in the field, right?
Still need convincing (or do your parents need convincing)? 3 more good reasons to Intern this summer at Camp Towanda:
1.  You get paid (plus free room and board!)!  So many internships these days are unpaid and don't even give you the experience you signed up for.
2.  You get to make a real difference in children's' lives while learning real-world career-building skills.  Things like leadership, public speaking, responsibility and accountability…and that's just your job as a counselor! When you Intern at Camp Towanda, you will also get REAL, HANDS-ON, CAREER-BUILDING experience.  We have plenty of opportunity to go around and we genuinely care about nurturing your success and future.
3.  Coming out of your Internship at Camp Towanda, you will have a networking community (aka Your Towanda Family) behind you to help you network in your career!
Sounds great…where do I start?
You will need to speak with the internship supervisor at your school to determine whether an internship at camp is relevant to your studies…. what objectives they would like you to complete…. how many hours would be required, what projects will you need to work on while at camp…and after camp, etc.  You will then need to prepare a proposal and submit to school for approval.  You can list our Staffing Coordinator as the on campus internship supervisor.
Anything else?
If you would rather follow a more specific course, we are affiliated with two college-credit courses: Gene Ezersky Safety College and Touro College's Masters program.
Also, check out our blog entry here on "How to Make Camp Counselor the Best Thing on Your Resume".
Still want more information, please contact [email protected].