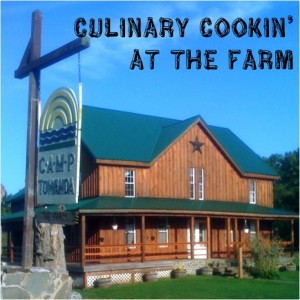 We were inspired when we recently heard about the American Camp Association's recent partnership with Kids Cook Monday.  The Kids Cook Monday initiative encourages families to set aside the first night of every week for cooking and eating together as a family.  Because we think this is such a great idea, we will continue to share our camper-approved, healthy recipes, straight from our Culinary Cooking program here at Camp Towanda as inspiration for your family dinners. Enjoy!
What could be better? Pretzels and Chicken Fingers coming together in perfect harmony! When our campers made these at The Culinary Cookin' Class at The Farm this past summer they said "I can totally make these at home!"  The most fun part…put the pretzels in a ziploc bag and stomp them into crumbs.  A work out, stress reliever and delicacy, rolled into one delicious lunch or dinner! P.S. they still taste great the day after when thrown into a lunchbox!
Send us your own favorite camp-inspired recipes to be featured on our blog (and you can even send us a pic of you and your creation!)–send all recipes and photos to [email protected].
PRETZEL CHICKEN FINGERS
2 LBS CKICKEN BREAST…CUT IN CUBES OR STRIPS
1 BAG WAFFLE CUT PRETZEL
8 EGGS
1 1/2 CUPS FLOUR…for dreading
Salt
Pepper to taste
GRAPE SEED OIL FOR FRYING…great for frying
1) CHICKEN BREAST INTO STRIPS ORCUBES 2INPIECES SEASON WITH SALT AND PEPPER
2)TAKE PRETEZLS AND EITHER IN A CUISINART OR AS YOU CHILDREN DID PUT IN A DOUBLED ZIPLOCK BAG AND STAMP ON THEM WITH SHOES ON TILL CRUMBS
3)DREAD IN FLOUR….coating the chicken
4)DIP IN THE EGG….
5)COAT WITH CRUSHED PRETZELS
6)FRY IN THE GRAPESEED OIL ON MEDUIM HEAT
VERY EASY AND FAST…..
SERVE WITH KETCHUP, HONEYMUSTARD OR HORSERADDISH SAUCE
YOU CAN ALSO USE HONEY MUSTARD PRETZELS FOR A DIFFERENT TASTE….