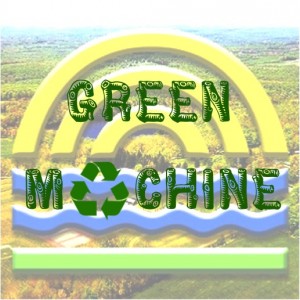 As many of you know, Jared is our resident recycling expert. He keeps us green and honest involving all things at camp with our Green Machine program, getting everyone to want to recycle, turn off lights, check for running water and much much more.  He also runs our greenhouse and orchestrates all of our other green initiatives that keep our little corner of the world in its natural, beautiful form.  Here are his top tips for things you can do to help our environment, your school, community and home.
Turn off (like off off) your computer and phone once in a while (they need to rest too!)
When you shave or brush your teeth it's okay to turn the faucet off when you're not rinsing the razor or physically have the brush in your mouth.
Recycle! If you do recycle already, awesome! But there's always room for improvement…check out what programs your town offers. Find out more about single stream recycling where you can combine plastics, metals, glass, paper and cardboard in one bin!
If your school or office doesn't recycle…get them to recycle!!!   Looks great on any resume to start a recycling program…and you're contributing to saving the planet.
Collect your used batteries and return them to BestBuy! They actually have a bin at their entrance for this exact purpose!
Eat as local and seasonal as you can….ask for the local or seasonal dishes or if there are none encourage your favorite restaurants to follow suit…if the people demand it the people will get it…and you'll be feeling a lot healthier too!
If you don't have a garden it's time to plant one…whether it s a few pots in your window or a dirt patch in your back yard….gardening is one of the most rewarding activities.
Compost!  Yes that's right…make your own dirt!!!!   Here's some easy tips on how and what to compost! http://www.composting101.com/what-to-use.html
Invest in and install renewable resources! Present an idea to your schools and offices and family to go green and set the example for the future. In most cases the capital you invest will profit in under five years! PROFIT! Plus, when the next hurricane or snow storm comes around you'll be cozy and comfortable in your own sustainable home.

For more Gardening and Earth-Friendly tips, check out our Pinterest boards at here.

Got a tip!? Share it with us in the comments below.

Happy Earth Day everyone!