With Valentine's Day this week, we thought it was the perfect time to share two of our favorite fresh-baked favorite recipes from our Camp Towanda Culinary Cooking Program.
And because it's also Olympic Season, let's make it an Olympic bake-off!
Red Velvet "Campcakes" and the Blue Berry Muffins.  Which is your favorite?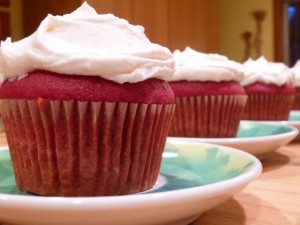 Red Velvet Campcakes
Ingredients
2 1/2 cups all-purpose flour
1/4 cup unsweetened cocoa powder, such as Pernigotti
1 teaspoon baking powder
1 teaspoon baking soda
1 teaspoon kosher salt
1 cup buttermilk, shaken
1 tablespoon liquid red food coloring
1 teaspoon white vinegar
1 teaspoon pure vanilla extract
1/4 pound (1 stick) unsalted butter, at room temperature
1 1/2 cups sugar
2 extra-large eggs, at room temperature
Red Velvet Frosting, recipe follows
Directions
Preheat the oven to 350 degrees F. Line muffin tins with paper liners.
In a small bowl, sift together the flour, cocoa powder, baking powder, baking soda, and salt. In a large measuring cup, combine the buttermilk, food coloring, vinegar, and vanilla.
In the bowl of an electric mixer fitted with the paddle attachment, beat the butter and sugar on medium speed for 1 minute, until light. Add the eggs, one at a time, and beat until combined. With the mixer on low speed, add the dry ingredients and the wet ingredients alternately in 3 parts, beginning and ending with the dry ingredients, and mix until combined. Stir with a rubber spatula to be sure the batter is mixed.
Scoop the batter into the muffin cups with a 2 1/4-inch ice cream scoop or large spoon. Bake for 25 to 30 minutes, until a toothpick inserted in the centers comes out clean. Cool completely in the pans and frost the cupcakes with Red Velvet Frosting.
Red Velvet Frosting:
8 ounces cream cheese, at room temperature
12 tablespoons (1 1/2 sticks) unsalted butter, at room temperature
1/2 teaspoon pure vanilla extract
3 1/2 cups sifted confectioners' sugar (3/4 pound)
Place the cream cheese, butter, and vanilla in the bowl of an electric mixer fitted with the paddle attachment, and mix on medium speed just until combined. Don't whip! Add the sugar and mix until smooth.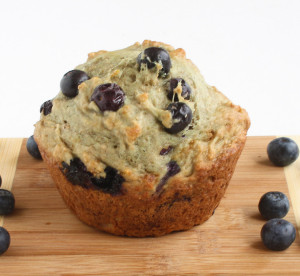 Blue Berry Cake Muffins 
1 ½ sticks of unsalted butter
1 ½ cups of sugar
3 extra large eggs
1 ½ teaspoons pure vanilla extract
1 cup of sour cream or greek yougurt (chobani the best)
¼ cup of milk
2 ½ cups of all purpose flour
2 teaspoon of baking powder
½ teaspoon of baking soda
½ teaspoon of kosher salt
1 pint of fresh blueberries
Directions
Preheat the oven to 350 degrees. Pleace 16 paper liners in the muffin pan
In the bowl of an electric mixer fitted with the paddle attachment
Cream the butter and sugar till light and fluffy about 1 minute
With mixer on low speed add the eggs 1 at a time, then add the vanilla, sour cream, and milk. In a separate bowl, sift together the flour, baking soda, and the salt. On a low speed add the flour mixture to the batter until just mixed…do not over mix
Fold in the blueberries..
Fill the baking cups till half full
Bake for 25 mins until the muffins are lightly browned
Enjoy!!!!
Camp Towanda is very excited to partner with "Kids Cook Mondays", using some of our favorite recipes from the Camp Towanda Culinary Cooking Class  to encourage family time in the kitchen! We experience at camp firsthand, that when kids are involved in making and preparing their food, they are more likely to try new things, broaden their horizons and eat more healthfully.  We look forward to another summer at the Camp Towanda Farm Kitchen, where our campers will improve their cooking skills, learn kitchen ettiquette and safety and create new and exciting foods and ethnic dishes.